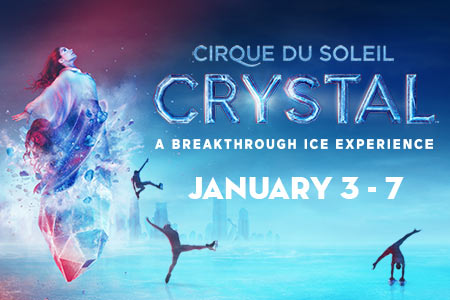 Cirque Du Soleil Crystal
A Breakthrough Ice Experience
Buy Tickets
Event Dates:

Jan 3rd @ 7:30 pm
Jan 4th @ 7:30 pm
Jan 5th @ 7:30 pm
Jan 6th @ 3:30 pm
Jan 6th @ 7:30 pm
Jan 7th @ 1:00 pm
Jan 7th @ 5:00 pm
Doors Open:
One Hour Prior To Beginning Of Show
On Sale:
Sep 22nd 2017 @ 10:00 am
Pricing:
$45.00 - $165.00
Buy Tickets
Seating Map:
" "
Cirque du Soleil Crystal™ is more than an ice show. For the first time, Cirque du Soleil® pushes the boundaries of performance, redefining the artistic possibilities of ice. Watch as world-class ice skaters and acrobats claim their frozen playground with speed and grace, challenging the laws of gravity with daring acrobatics.
Feel the thrill of poetry in motion as our protagonist Crystal's journey towards empowerment is brought to life on ice. Enter a dreamlike world fueled by her imagination, where boundless creativity transforms the everyday into something extraordinary.
Crystal invites you to suspend reality and glide into a world that springs to colorful life with astounding visual projections and a soundtrack that seamlessly blends popular music with the signature sound of Cirque du Soleil.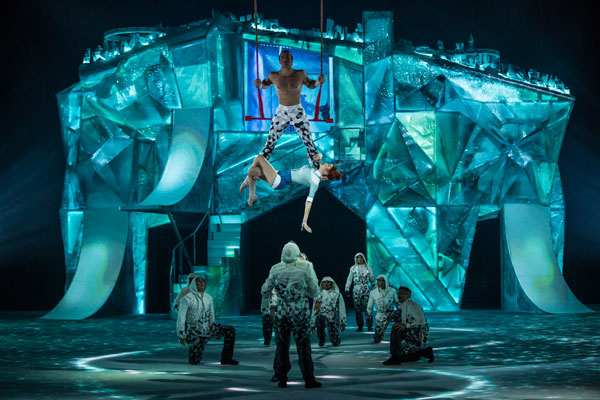 Groups of 12 or more click here  for discounted tickets