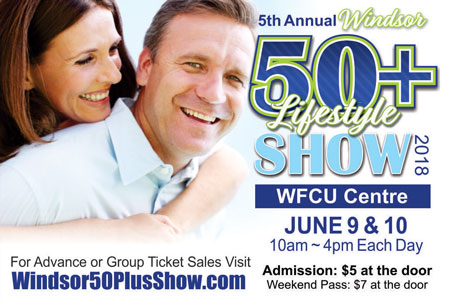 The 5th Annual Windsor 50+ Show
June 9 & 10th, 2018
Buy Tickets
Event Dates:

Jun 9th @ 10:00 am
Jun 10th @ 10:00 am
Doors Open:
10:00am - 4:00pm Each Day
On Sale:
Jun 9th 2018 @ 10:00 am
Pricing:
$5.00 at the door
Buy Tickets
Seating Map: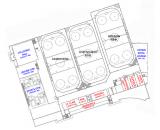 Join us at the 5th Annual Windsor 50+ Show taking place at the WFCU Centre on June 9 & 10, 2018.
This exciting event features 75+ exhibitors plus fashion shows by Nygard, ALIA and Laura, live musical cabaret performances by Windsor Light Theatre, ElvisFest live tribute performances, Lee Valley demos, free health screenings, mini-treatments, refreshments and lots of great shopping.
It's everything for better living….from health & wellness, retirement, home, and travel to leisure and recreation, education, lifestyle options and so much more…all under one roof!
You'll also get a chance to WIN a $500 mystery prize package along with dozens of other giveaways and contests.
The first 500 visitors each day will also get a free gift. Admission is $5.00 at the door. Weekend passes are available for $7.00. For advance or group ticket sales, please visit our website  www.Windsor50PlusShow.com for details.