See All Events
Upcoming Events
Spitfires Blue & White Game
Annual Pre-Season Intersquad Game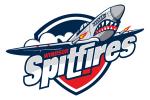 The Spitfires get things started on August 28th, with our Blue-White game at the WFCU Centre. The annual event features a mix of young Spitfires returnees, drafted and free agent hopefuls and training camp invitees.
Spitfires vs. Plymouth Whalers
Pre-Season Game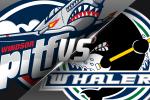 The Spitfires kick off their pre-season schedule against their cross border rivals the Plymouth Whalers.
C.C.'s Events: 2nd Annual Fall Craft Show
In Support of Reach for the Skye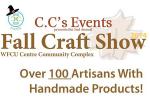 More Info
Sep 6th @ 10:00 am
Sep 7th @ 10:00 am
C.C.'s Events returns for their second annual Fall Craft Show featuring hand made crafts and art pieces from over 100 artisans from Windsor-Essex and across Ontario.
Spitfires vs. Sarnia Sting
Pre-Season Game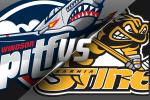 The Spitfires will take on the Sarnia Sting in their second and final pre-season game at home before the home opener.
Spitfires vs. Erie Otters
Spitfires Home Opener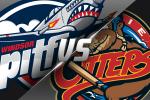 Friday, September 26th, our Opening Night 2014 features a visit from Connor McDavid and the high-flying Erie Otters.