November 2014 Events
Mythbusters
Behind the Myths Tour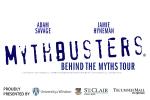 MythBusters: Behind the Myths presents a fantastical evening of on-stage experiments, audience participation, rocking video and behind-the-scenes stories.With this show, for the first time, fans join Jamie and Adam on stage and assist in their mind-blowing and mind-twisting approach to science.
C.C.'s Events
Christmas Craft Show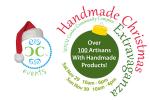 More Info
Nov 29th @ 10:00 am
Nov 30th @ 10:00 am
C.C.'s Events 3rd Annual Handmade Christmas Extravaganza returns to the WFCU Centre for it's biggest and best handmade craft show yet.