Arena Rentals
The WFCU Centre has three community rinks available for rent on a one-time or week-by-week basis.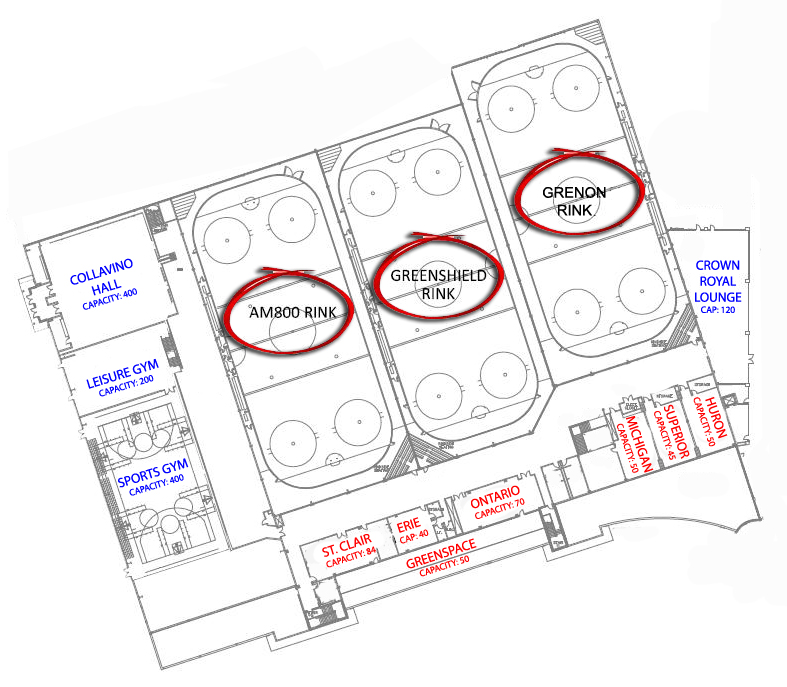 Arena rentals are hour-by-hour and include up to five dressing rooms for changes prior to and following your reserved time.
Community rink rentals also include access to sound system for music
Virtual Tour of a Community Rink
Please visit www.reconnectwindsor.ca for available times.For more information please contact our front desk at 519-974-7979 ext. 4600 or fill out the form below and one of our rental specialists will be in touch.