WFCU Centre Park'n'Ride
Want to be dropped off and picked up at the front doors for a Windsor Spitfires hockey game?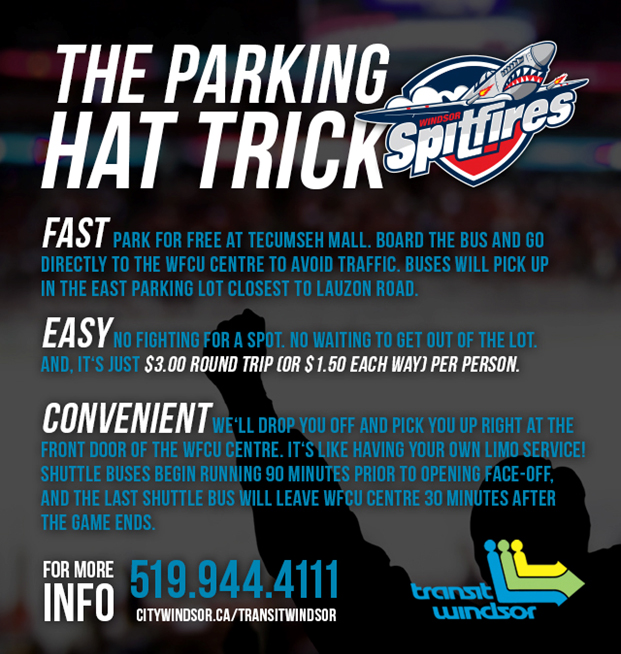 Just drive to Tecumseh Mall, park, and catch the WFCU Centre Park 'N Ride from the Southeast corner or the lot, and you'll be dropped off at the front door.
The Park 'N Ride starts 90 minutes prior to the start time of the event or hockey game, and runs every 15 minutes to the WFCU Centre.
The cost of the Park 'N Ride is $1.50 each way per person, $3.00 for the round trip per person, a valid Transit Windsor bus transfer, or you can use your Transit Windsor bus pass when you board at Tecumseh Mall.
Just board the Park 'N Ride at the same location you got dropped off (outside Gate 4 of the WFCU Centre) and get dropped off right at your car. The WFCU Centre Park N' Ride runs for 30 minutes after the event completion.
Please note that the WFCU Park 'N Ride will not be operating for all WFCU Centre events. To visit the City of Windsor website to inquire about Park 'N Ride schedules for upcoming events, pleaseĀ click hereĀ .