Suite & In Seat Dining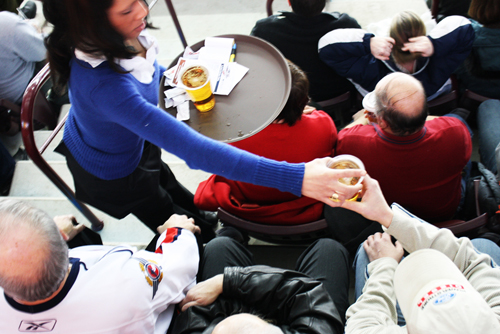 OVG Hospitality offers Luxury Suite patrons the opportunity to enhance their WFCU Centre experience with food and beverages delivered directly to your suite.
Each suite comes with a dedicated server to make your WFCU Centre experience memorable.
In addition to regular bar service, you have the option to add items including pub style food, sandwiches, and other party favors to your suite rental.

Click here to view the Luxury Suite Menu


Platinum Club ticket holders also have the option for in-seat service. In-seat service will start after puck drop in period one, and continue through until the beginning of the third period.
WFCU Centre staff will take your orders directly from your Platinum Club seat, offering you a selection of beverages including beer and coolers, plus a selection of pub style food. Check the menu selection at our concessions or in the Platinum Club seating section for full details.