Concessions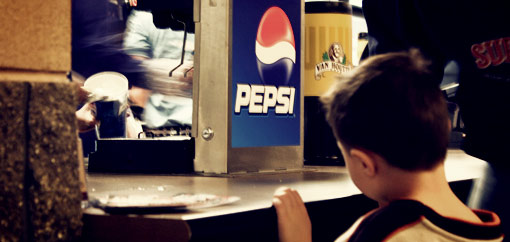 The WFCU Centre has six concession stands located throughout the building, offering you a variety of snacks and beverages to fill your hunger and thirst!
Stop by one of our concession stands to enjoy a variety of snacks including popcorn, hamburgers, hotdogs and nachos - as well as more specialty items including pita wraps, specialty hamburgers and other delectable treats. Each of our concession stands also offers a variety of drinks including colas, sport drinks, as well as a variety of beers and coolers.

LEMON HEAVEN
Our lemons are freshly squeezed in front of you so you know it's the real thing. Lemon Heaven shakes their lemonades to ensure the beverage is chilled properly, making sure all ingredients are mixed just right. Lemon Heaven Lemonade is sold in various sizes with a choice of Original, Cherry, Lime or Iced Tea flavors. The final product creates a perfect presentation. Lemon Heaven also caters to diabetics upon request by serving our Diabetic Original Lemon Heaven Lemonade.
CIN CITY DONUTS
Cin City mini donuts are high quality donuts made before your eyes! Consistently one of the most popular products at any event, you can't go wrong with mini donuts. At Cin City, we are set up to sell at top speed without sacrificing quality. With minimal wait time and top quality with our delicious mini donuts, our customers leave happy and return every time.

CONCESSION VOLUNTEER PROGRAM

Spectra Food Services & Hospitality, the food & beverage operator at the WFCU Centre, is pleased to offer an exciting fundraising opportunity for local non-profit organizations. This program is designed to be a long-term partnership with non-profit organizations who desire a consistent source of fundraising. Spectra has a corporate objective of community involvement and are committed to recruiting local non-profit groups to operate food & beverage concession outlets at the WFCU Centre as a fundraising vehicle.
For more information please contact:
Rejean Gascon
General Manager of Spectra Food Services & Hospitality
519.974.7979 ext. 4643
rejean.gascon@spectraxp.com