Facility Rentals
TICKETED AND LARGE ATTENDANCE EVENTS

If you're looking to host a large scale event like a concert, ticketed sporting event or trade show please contact 519-974-7979 x4611 or send us an email.

WFCU CENTRE RENTAL SPACE OPPORTUNITIES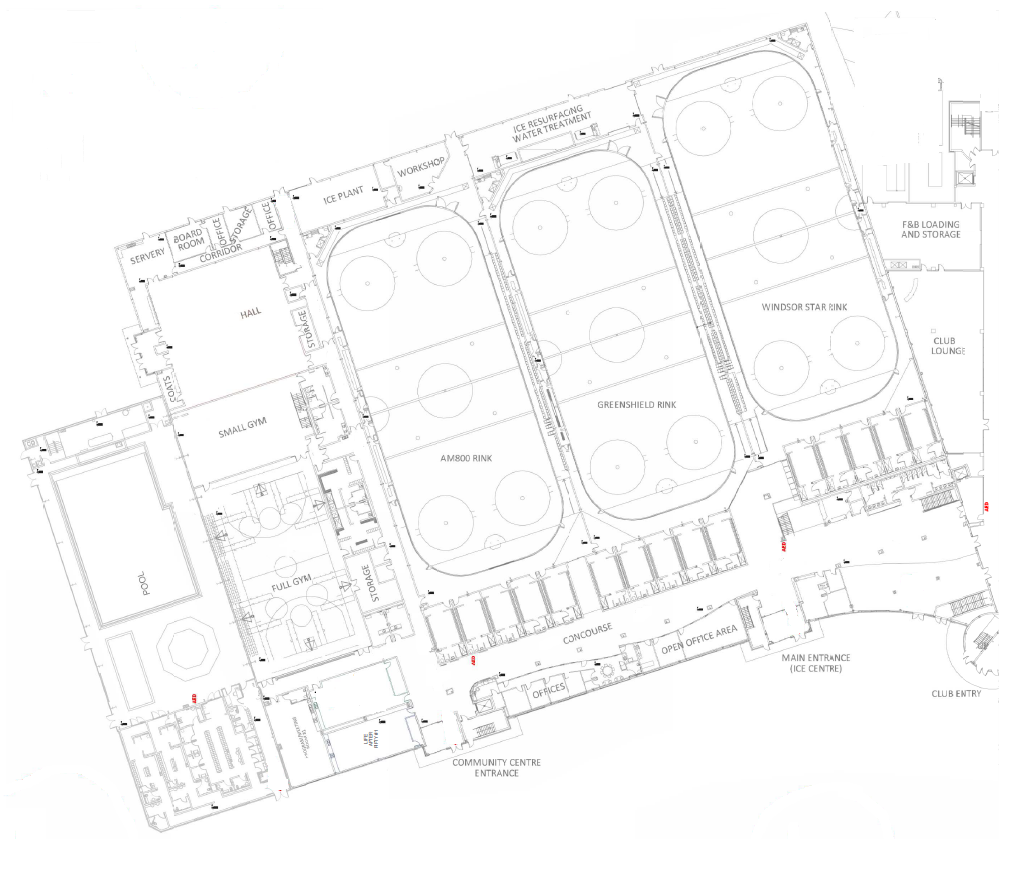 The WFCU Centre offers a variety of rental opportunities ranging from smaller meeting rooms to NHL size hockey rinks. The facility has on-site catering through OVG Hospitality and self-catering is permitted on the community centre side.
Amenities include set up for seminars, private events and public meetings. Audio-visual equipment is available on site. Wireless internet is available in all public areas.
Please review the rental options below. Click on one of the links below to view your room rental opportunities. Each page hosts details on the rooms available for rent within the WFCU Centre, as well as capacities of the rooms, and a 3D tour of the rental space.
Professional Meetings and Large Events
Click here to view our meeting rooms including the St. Clair and Ontario rooms. Our meeting rooms are good for events hosting up to 75 people.
Banquet Service Rooms
The WFCU Centre is perfect for large events, weddings, receptions and party events. Click here for details on how we can help you plan your big event.

Gym and Athletic Spaces
Click here to view our athletic spaces within the WFCU Centre. We have multiple spaces available for rent to host your event or tournament.

Community rooms
Click here to view our room rental opportunities, which include the Erie Room, St. Clair Room, Ontario Room and the Michigan, Superior and Huron Rooms (which can be combined into one large space). Community Rooms are available on a per hour basis.

Community Arena Rentals
The WFCU Centre has four community rink rental opportunities. Click here for details on the community rinks. The maximum capacity on a community rink during a skating event is 160 people.
For all recreation inquiries including programming, refund inquiries, registrations, and rentals please call 519-255-1161 to speak with a Central Registration & Booking Team Member or visit activewindsor.ca for more information.