Weddings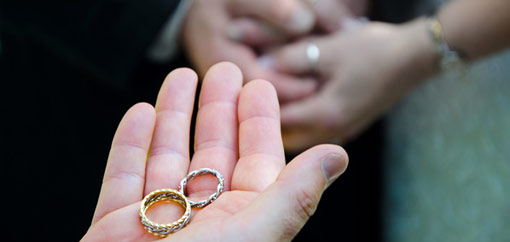 The WFCU Centre is designed to suit your needs - and has various rooms available for your use!
Join us for the wedding shower or full wedding reception of your dreams.
The WFCU Centre is the perfect backdrop for your special day. We have several beautiful and distinctive spaces available to choose from including space for wedding showers!
Our vow to you, a day you will never forget.
OVG Hospitality is the exclusive caterer at the WFCU Centre. OVG Hospitality is skilled at preparing every delicious detail to ensure a truly unforgettable experience for you and your guests. Let OVG develop a custom menu for your special day based on any budget. From $10 to over $50 per person, OVG will craft a menu tailored specifically to you and your vision.
Should you choose to rent a room on the Community Centre side of the building, you have the choice to either bring in your own food or hire a private caterer. When renting any room in the bowl, OVG Hospitality must be utilized for food and beverage consumption.
Let our event planners lead you effortlessly through the wedding of your dreams. Every incredible detail will be taken care of to ensure that all you are left to do is enjoy the day! Please contact us to schedule a private tour to discuss the details of your wedding day.
For more information fill out the form below and one of our rental specialists will be in touch.
Click here to fill out the rental inquiry form.

For catering information, please contact Angela Beneteau at 519-974-7979 ext. 4643 or email her by clicking here.